Jacqueline D. Yu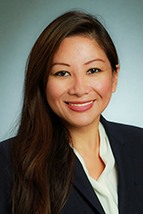 This email address is being protected from spambots. You need JavaScript enabled to view it.
Jacqueline D. Yu has broad-based experience in trusts and estates, tax, and business law. Her clients include high-net-worth individuals and closely-held businesses. She advises them on estate, tax and business succession planning, entity formation, trademark and brand licensing, asset protection, tax controversy, trust and probate administration and probate litigation.
Her experience at law and accounting firms and the judiciary provides her with a comprehensive understanding of her clients' personal, financial, and business needs, ranging from tax planning, compliance and reporting to structuring entities, preserving and transferring wealth, creating social impact legacies, minimizing exposure to liabilities, and settling disputes.
Her approach is a combined application of technical skills and creativity and efficient implementation through collaborative leadership, working closely with other trusted advisors to ensure that her clients' objectives are achieved.
Jacqueline's practice includes drafting trust and business entity agreements and consulting with individuals and businesses on tax planning and organizational strategies. Often this planning can involve complex holdings, cross border transactions, foreign assets, intellectual property, the formation and dissolution of entities, cash flow projections and gifts or sales of discounted interests.
She also has experience in trust and estate administration and litigation, advising trustees and personal representatives on asset allocation, accounting, management and distribution of assets, and their fiduciary obligations as well as representing trustees and beneficiaries in matters involving claims of lack of capacity, undue influence and breaches of fiduciary duty.
Throughout her career, Jacqueline has been active in non-profit and civic organizations that advocate for human rights and environmental preservation and that support sustainability-driven innovation and diversity policies in the public and private sectors.
She is a member of the State Bar of California, Beverly Hills Bar Association, Society of Trust and Estate Practitioners, National Cannabis Bar Association, Women in Cleantech and Sustainability, National Association of Women Business Owners, Filipina Women's Network, California Society of CPAs, and IVY Social University.
In her spare time, Jacqueline is a musician, traveler, and marathon runner.
AREAS OF PRACTICE:
Tax and Wealth Planning Group
Entertainment Group
Business and Finance Group
EDUCATION:
UCLA School of Law, Los Angeles, CA, Master of Laws in Business Law with Tax Law Concentration, Dean's Tuition Fellowship Recipient, 2008
Notre Dame Law School, Notre Dame, IN, Juris Doctor, Dean's Honor List and Law School Fellowship Recipient, Executive Articles Editor of the Journal of College and University Law, 2007
UCLA, Los Angeles, CA, Bachelor of Arts, Political Science (International Relations Concentration) - Summa Cum Laude, and Asian American Studies, 2003
BAR ADMISSIONS:
State Bar of California, 2007
PROFESSIONAL LEADERSHIP:
Leadership Committee Chair of the National Association of Women Business Owners - Los Angeles Chapter
Member of the Board of Directors of the Filipina Women's Network and President of the FWN Los Angeles ChapterAsian Business League - Member
Advancing Justice - Pro Bono Attorney
Women Lawyers Association of Los Angeles - Member