by Michael C. Agran
Hits: 3085
Michael C. Agran
This email address is being protected from spambots. You need JavaScript enabled to view it.
Michael's practice focuses on estate planning, trust and probate administration, income tax planning and corporate and business transactions.

Michael has emphasized tax planning in his trusts and estates practice, involving estate planning, sophisticated family wealth transfer planning, probate and trust administration with post mortem tax planning.

He has also focused on business transactions and personal affairs for clients. He has represented diverse clients in the organization of businesses, choice of business entities, purchases and sales of businesses and real estate, tax-free reorganizations of corporations and tax-free exchanges of real estate.

He is a member of the State Bar of California and the Beverly Hills Bar Association, and is a Certified Specialist in Taxation with the State Bar of California. He has been designated as a Super Lawyer among Estate Planning and Probate Attorneys in Los Angeles continuously from 2010 to 2018.

Michael received his Juris Doctor from Harvard Law School, and did his undergraduate work at the University of California at Los Angeles.
AREAS OF PRACTICE:
Estate Planning
Trust and Probate Administration
Tax Planning
Corporate and Business Transactions
BAR ADMISSIONS:
State Bar of California, 1967
U.S. District Court Central District of California, 1967
U.S. Tax Court, 1967
EDUCATION:
Harvard Law School, J.D., Cum Laude, 1966
University of California at Los Angeles, B.S., Magna Cum Laude, 1963
PROFESSIONAL LEADERSHIP:
State Bar of California
Beverly Hills Bar Association
Certified Specialist in Taxation, California Board of Legal Specialization
Beverly Hills Estate Planning Council, Past President
Los Angeles Super Lawyer 2010-2018
by Nitasha Khanna
Hits: 4636
Nitasha Khanna
This email address is being protected from spambots. You need JavaScript enabled to view it.
Nitasha Khanna practices in the area of Family Law.
Her practice focuses on premarital agreements, and all phases of cases involving dissolution of marriage, legal separation, paternity, and domestic violence, including child custody and visitation, child support, spousal support, property division, legal discovery, and restraining orders.
She has acted as lead counsel in cases involving highly litigated child custody battles, and for clients with multi-million-dollar estates with complex financial issues.
Given the delicate nature of family law cases, and to protect her clients from the emotional and financial consequences of a protracted litigation, she focuses her best efforts towards resolving her cases without judicial intervention. However, if successful resolution of her cases is not possible by way of settlement, she is just as aggressive in pursuing her clients' interests in the courtroom. As lead counsel, she has effectively and skillfully represented numerous clients at trials, settlement negotiations, and depositions.
Ms. Khanna has been selected to the Southern California Super Lawyers Rising Star list for five consecutive years, from 2014 through 2018. She has also received the "Top Attorney" Award from Pasadena Magazine for five consecutive years, from 2011 through 2016.
Ms. Khanna completed her legal studies at Southwestern University School of Law, where she was recognized as Second Place Writer and Finalist Oralist in the 2008 Intramural Moot Court Competition. Her performance in the Intramural competition secured her membership in the Moot Court Honors Program, which provided her the opportunity to complete in two National Moot Court Competitions.
She served as Vice President of the Asian Pacific American Law Students Association at Southwestern, and as a Board Member of the Women's Law Association. During her last year at Southwestern, she became a Staff Member of the Southwestern Journal of International Law, where she received a Bluebook Award. She also received a CALI award for excellence in Advanced Legal Writing and graduated in the top 20 percent of her class.
While at law school, she externed in the Major Fraud Division of the Los Angeles County District Attorney's Office, and in the Tax Division of the United States Department of Justice.
While at college, Ms. Khanna was a member of the UCLA Hindi Film Dance Team and competed in multiple national dance competitions.
AREAS OF PRACTICE:
Family Law Group
Litigation Group
BAR ADMISSIONS:
State Bar of California, 2010
EDUCATION:
Southwestern University School of Law, Los Angeles, CA, Juris Doctor, 2010
University of California, Los Angeles, CA, Bachelor of Arts, Psychology, 2004
MEMBERSHIPS:
Los Angeles County Bar Association
Beverly Hills Bar Association
CERTIFICATION:
National Institute of Trial Advocacy – Family Law Advocacy Skills

by Sharon Jill Sandler
Hits: 14300
Sharon Jill Sandler

This email address is being protected from spambots. You need JavaScript enabled to view it.
Sharon Jill Sandler specializes in family and domestic relations law. Her deep expertise and experience ranges from negotiating and litigating marital dissolution and legal separation proceedings, financial support actions, and paternity actions, to drafting and negotiating premarital, post-marital, cohabitation and property settlement agreements.
Sharon also specializes in mediation of family law and domestic relations law matters, serving as mediator or consulting and advisory counsel to clients in mediation.
Sharon is distinguished by top honors in her field. She is an AV Preeminent Rated Attorney, selected by the Martindale-Hubbell Bar Register of Preeminent Lawyers and Preeminent Women Lawyers for lawyers who have achieved the highest possible rating in both Legal Ability and Ethical Standards. Sharon has been awarded the highest posslble Martindale-Hubbard distinction by both her peers and the Judiciary. Sharon continues to be named a Top Rated Lawyer in Family Law by American Lawyer Media and Martindale-Hubbell, and in 2016 The American Registry recognized Sharon as one of America's Most Honoured Professionals, awarded for continuous professional recognition of excellence, an accomplishment realized only by the Top 1% of American Professionals.
AREAS OF PRACTICE:
AREAS OF EXPERTISE:
Marital Dissolution
Legal Separation Proceedings
Financial Support Actions
Paternity Actions
Premarital, Postmarital, and Cohabitation Agreements
Property Settlement Agreements
BAR ADMISSIONS:
EDUCATION:
University of Southern California Gould School of Law, Los Angeles, CA, 1990 – J.D.
University of Witwatersrand, Johannesburg, South Africa, 1983 – B. Com.
PROFESSIONAL LEADERSHIP
State Bar of California – Member
Los Angeles County Bar Association, Family Law Section – Member
Beverly Hills Bar Association, Family Law Section – Member
Women Lawyer's Association of Los Angeles – Member
by Super User
Hits: 10210
Stephen F. Moeller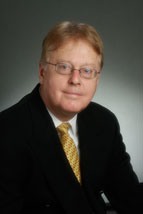 This email address is being protected from spambots. You need JavaScript enabled to view it.
With over 30 years of experience dealing with entertainment litigation and intellectual property matters, Stephen F. Moeller specializes in representing clients in the television and motion picture industries, music producers and other artists.
Working across the entertainment business, Stephen has advised producers, artists, production companies, musicians, writers, talent agencies, distributors, and other entities. With comprehensive experience in negotiations, arbitrations, lawsuits and trials, Stephen's specialties include personal service contracts, profit participations, copyrights, trademarks, talent guild disputes, distribution rights, and other clearance and intellectual property issues.
Though Stephen's main specialty is in the entertainment arena, he also provides his expertise in general business litigation matters.
AREAS OF PRACTICE:
Litigation Group
Entertainment Group
Intellectual Property Group
AREAS OF EXPERTISE:
Entertainment Litigation
Copyrights
Trademarks
Talent Guild Disputes
Arbitrations
Business Litigation
BAR ADMISSIONS:
California
U.S. District Court, Central District of California
U.S. District Court, District of Arizona
Ninth Circuit Court of Appeals
U.S. District Court, Eastern District of California
EDUCATION:
Harvard Law School – J.D.
Honors: Cum Laude
Harvard University – M.A.
University of Illinois, Champaign, Illinois – B.A.
Honors: Magna Cum Laude
PROFESSIONAL LEADERSHIP
Los Angeles County Bar Association, Entertainment and Intellectual Property Section – Member
Beverly Hills Bar Association – Member
Los Angeles Copyright Society – Member
Simon Wiesenthal Center - General Counsel and Corporate Secretary to Board of Directors
by Philip S. Magaram
Hits: 12626
Philip S. Magaram
This email address is being protected from spambots. You need JavaScript enabled to view it.
Philip S. Magaram is the senior partner at Valensi Rose. His career spans more than 50 years of working with clients on complex business, personal, estate, and tax issues. Because of his experience, legal insight, and business acumen, extremely high-net-worth clients turn to Phil to help with the unique challenges and responsibilities that accompany their wealth.
Phil's attention to detail and unique insight enable him to craft optimal planning strategies that maximize financial benefits for his clients and their beneficiaries by disinheriting Uncle Sam. Serving as their trusted confidant, his primary goal is to help his clients achieve their personal objectives.
Due to his clients' confidence in his business insight and common sense, in addition to estate and tax planning Phil is also frequently asked to advise on complex business issues, real estate transactions and important family matters. Heknows the problems and complexities that face high-net-worth clients require precise legal knowledge and a thorough understanding of how the business world works. He believes it is equally important to have the ability to empathize with the human side, helping clients reconcile the competing demands they face.
Phil has been named a "Super Lawyer" among Southern California lawyers thirteen years in a row, and was selected by his peers for the 2019 "Best Lawyers in America" list.
AREAS OF PRACTICE:
Tax and Wealth Planning Group
AREAS OF EXPERTISE:
Estate Planning & Probate
Tax Strategy & Planning
Tax Controversy
Charitable Planning
BAR ADMISSIONS:
EDUCATION
University of California at Los Angeles School of Law, Los Angeles, CA, 1961 – LL.B.
University of California at Los Angeles, Los Angeles, California, 1958 – B.S.
With Honors in Accounting
PUBLICATIONS AND SPEAKING ENGAGEMENTS:
Instructor, Advanced Estate Planning, University of San Diego Graduate Tax Program, 1985 – 1988
Co-Host, Strategies of the Rich and Smart, Channel 22-The Business Channel, for the Arthritis Foundation
PROFESSIONAL LEADERSHIP:
Certified Specialist, Taxation Law, California Board of Legal Specialization
Certified Specialist, Probate, Estate Planning & Trust Law, California Board of Legal Specialization
Chairman, Couples Against Leukemia – an Affiliate of Ronald McDonald House Charities
Member, Board of Trustees, Greater Los Angeles County Chapter
Pacific Region Arthritis Foundation (1972 – Present) – Life Member of the Board and Past Chairman
California State University Northridge Foundation – Member, Board of Directors and Former Chairman of the Board
Beverly Hills Bar Association (1963 – Present) – Member, Probate and Taxation Committees
Century City Bar Association (1972 – 1975) – Member, Board of Governors
Los Angeles County Bar Association – Member
State Bar of California, Taxation Section – Member
American Bar Association – Member