David M. Reeder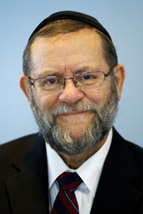 This email address is being protected from spambots. You need JavaScript enabled to view it.
David M. Reeder is an attorney with 29 years of experience focused on bankruptcy cases, business reorganizations, bankruptcy litigation, loan workouts, bankruptcy trustee representation, and the representation of purchasers of distressed assets.
David takes a proactive stance with his clients. His highly strategic approach focuses on practical business results for businesses and their owners.
He excels in educating and counseling his clients and showing them their realistic alternatives. David helps clients deal with not only the legal aspects of their situation, but also the internal, organizational, and even emotional components.
A frequent speaker and author on bankruptcy topics, David's extensive past experience includes establishing the bankruptcy department at Lewis, Brisbois, Bisgaard & Smith's Downtown Los Angeles office.
David Reeder on "The Bankruptcy Question": PLAY VIDEO
Testimonials
"I have known David Reeder for nearly 30 years as a colleague and a friend. In David's capacity as bankruptcy counsel and in my capacity as a real estate lawyer we have worked together on many cases involving large and valuable real estate holdings and complicated issues of bankruptcy law. David's knowledge of bankruptcy law is encyclopedic and he has also mastered the art of litigation. I have the highest respect for him as a lawyer and a human being." Peter F. Harris, Chair, Real Estate Department, Lewis Brisbois Bisgaard & Smith, Los Angeles, CA
"I have known David Reeder for over 20 years as a colleague in the Los Angeles area. I have referred him to numerous clients all over the state when there are complex issues or complex financial profiles. David maneuvers the Bankruptcy Courts easily, and has done an excellent job for my clients. Personally, a debtor was trying to avoid paying me and David masterfully foiled her efforts. He is persistent, thorough and aggressive in winning for his clients." Barbara Frantz, of counsel, Alvis Quashnock and Associates, Brentwood, CA
"David has broad and deep expertise in bankruptcy, creditors' rights and the all the related fields of law, and has remarkable talent at explaining the relevant issues and choices to be made to clients and thick-headed types such as me. I have full confidence in referring such matters to him." Ronald Coleman, Commercial, IP and business litigation lawyer, New York, NY

"If it were not for David Reeder my company and I would have lost a ten- round expensive chapter 11 fight with a much larger competitor and creditor who's only aim was to put my company out of business. Having David in my corner was the best decision I made. It was clear that David cared and took the gloves off when needed against multiple opposing attorneys in the courtroom. David was able to get the judge to understand what was really going on. He was able to eliminate approximately $315,000 dollars from one creditor and allowed me to keep my company and developed a plan that worked. Thank you David!" D.S, former client

"David came to me highly recommended; he is very professional, and gets the job done. He communicates clearly and is a pleasure to work with." Doug Graham, Owner - "Helping Others, Help Themselves!" Former client

"David is a practical and pragmatic attorney who is a strong advocate that knows when to fight and when to settle. David's personal attention to cases allows experienced advocacy for all his matters." Michael Schwarzmann, Financial Advisor, Crowe Horwath, Costa Mesa, CA

"David is ethical, knowledgeable and a credit to the legal profession." John Rea, Partner, Lewis Brisbois Bisgaard & Smith LLP
AREAS OF PRACTICE:
Bankruptcy, Restructuring and Creditors' Rights Group
Litigation Group
AREAS OF EXPERTISE
BAR ADMISSIONS
California, 1988
New York, 2008
EDUCATION
Morningside College, Sioux City, Iowa. B.A., History, 1972
Drake University Law School, Des Moines, Iowa, J.D., with honors, 1987; member of the Drake University Law Review, 1986-1987.
PROFESSIONAL LEADERSHIP
Editorial Board, California Bankruptcy Journal
Former Education Director, International Committee, American Bankruptcy Institute
PROFESSIONAL ORGANIZATIONS
American Bankruptcy Institute
Los Angeles Bankruptcy Forum
New York City Bar Association
Financial Lawyers Conference
COURT ADMISSIONS
United States District Courts for the Central, Northern, Southern and Eastern Districts of California
United States District Courts for the Southern and Eastern Districts of New York
PUBLICATIONS
Bidding with Play Money; A Secured Creditor's Right to Credit Bid in Bankruptcy Sales, Los Angeles Daily Journal, March 8, 2017
Ruling Limits Equitable Mootness Doctrine in Bankruptcy, Los Angeles Daily Journal, September 21, 2015
There Are Some Limits to Fees in Bankruptcy Cases, Los Angeles Daily Journal, June 19, 2015
Bitcoins: Wave of the Future, or Laurel and Hardy Start a Currency System?, Reederlaw Report, March 2014
Judicial Opinions Provide a Path to Life Long Learning, Los Angeles Daily Journal January 30, 2013
Jurisdiction Questions to Plague Bankruptcy Courts, Los Angeles Daily Journal January 18, 2013
Response to "The Case Against Law School", www.forbes.com December, 2012
Shine the Light: The Use of Examiners to Uncover Fraud in Chapter 11 Cases, American Bankruptcy Institute Commercial Fraud Taskforce e-News Letter (April, 2008)
Norton on Bankruptcy, Contributing author (West 2006).
Personal and Small Business Bankruptcy Practice in California, Contributing author (C.E.B. 2003)
New Central District Bankruptcy Rules Aim to Prevent 'Procedural Roulette', Los Angeles Daily Journal, June 7, 2002