David Krol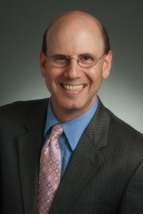 This email address is being protected from spambots. You need JavaScript enabled to view it.
David Krol counsels and represents employers in labor and employment matters. He also handles real estate and construction defect disputes, as well as complex business litigation, arbitrations, and appeals.

As part of his employment practice, David has represented employers in administrative proceedings and in individual actions, class and collective actions, arbitrations, and mediations involving wrongful termination, discrimination, harassment, and wage and hour claims. He has prevailed on dispositive motions in numerous employment matters, and recently won a summary disposition motion in a protracted arbitration, resulting in a dismissal of all of the employee's claims.

David counsels employers on a wide range of labor and employment matters. He is fluent in Spanish, and has conducted harassment prevention seminars in English and Spanish. He also provides guidance on interviewing Spanish-speaking employees and translating English-language employment handbooks, arbitration agreements, and settlement agreements.

As part of his real estate practice, David represents companies and individuals in disputes involving construction and mechanic's lien issues, easements and boundary lines, purchase and sale agreements, and real estate fraud, and in wrongful foreclosure, quiet title, and partition actions.

David has also acted as primary counsel in numerous appeals and writ proceedings, and has argued multiple appeals in state and federal appellate courts. A notable appellate victory includes the successful defense of an order denying arbitration in an elder abuse/construction defect action. He also successfully defended an order determining that a client had waived the right to compel arbitration under the Mandatory Fee Arbitration Act, resulting in a published appellate decision.

In the course of his business litigation practice, David has represented clients in a variety of industries, including financial services, entertainment, health care, digital media, manufacturing, and renewable energy.
He successfully resolved a federal cybersquatting lawsuit, in which the cybersquatter agreed to a permanent injunction, transferred an infringing domain name and e-mail account, and took down infringing social media accounts.
He also represented a renewable energy company in a protracted dispute with a power agency, obtaining an arbitration award exceeding $2 million which was fully satisfied after the arbitration award was confirmed. In a recent commercial litigation matter, he successfully demurred to a lawsuit brought by a factoring company's referral source, which alleged that the factoring company had breached a non-circumvention agreement.

In November, 2014, David's article entitled, "Can Employees Waive Berman Hearings? Jury Is Still Out" was published by the Los Angeles Daily Journal. In 2007 and 2008, David was named a "California Rising Star" by Los Angeles Magazine.

David is an adjunct professor of Employment Law at Pepperdine Caruso School of Law, and is a member of the Los Angeles County Bar Association. He is fluent in Spanish and Italian, is proficient in French, and has a working knowledge of Hebrew.

David is also active in the community. He was the head coach of his twins' flag football team between 2013 and 2016, and his team received a sportsmanship award from the City of Burbank every year during that span. He served as Secretary and President of the Benjamin Franklin Elementary Foundation, a non-profit foundation benefiting students at Benjamin Franklin Elementary School in Glendale, and as Treasurer of the John Burroughs High School Baseball Boosters Club in Burbank. He is a roller derby announcer, and he and his wife co-manage a recreational softball team.
AREAS OF PRACTICE:
AREAS OF EXPERTISE:
Employment
Real Estate
Construction Defect
Entertaiment
Appeals
BAR ADMISSIONS:
New York, 1996
U.S. District Court, Eastern District of New York, 1996
U.S. District Court, Southern District of New York, 1997
U.S. Court of Appeals, Ninth Circuit, 2000
California, 2001
U.S. District Court, Central District of California, 2001
U.S. District Court, Eastern of California, 2017
EDUCATION:
American University Washington College of Law, Washington D.C. – J.D., 1995
Brooklyn College, City University of New York, Brooklyn, New York – B.A., Philosophy, 1991


Honors: Summa cum laude
Honors: Philosophy
Honors: Phi Beta Kappa
Honors: Golden Key National Honor Society
Special Recognition – Modern Languages & Literatures Department
PROFESSIONAL LEADERSHIP:
Los Angeles County Bar Association
Southern California SuperLawyer, 2023
Former Adjunct Professor, Employment Law, Pepperdine Caruso School of Law